For two full days, 500 participants met to exchange information and collaborate with each other in 10 presentation slots and several breakout sessions.
Together with HL-Studios we designed a congruent media environment to support the speeches and the proceedings.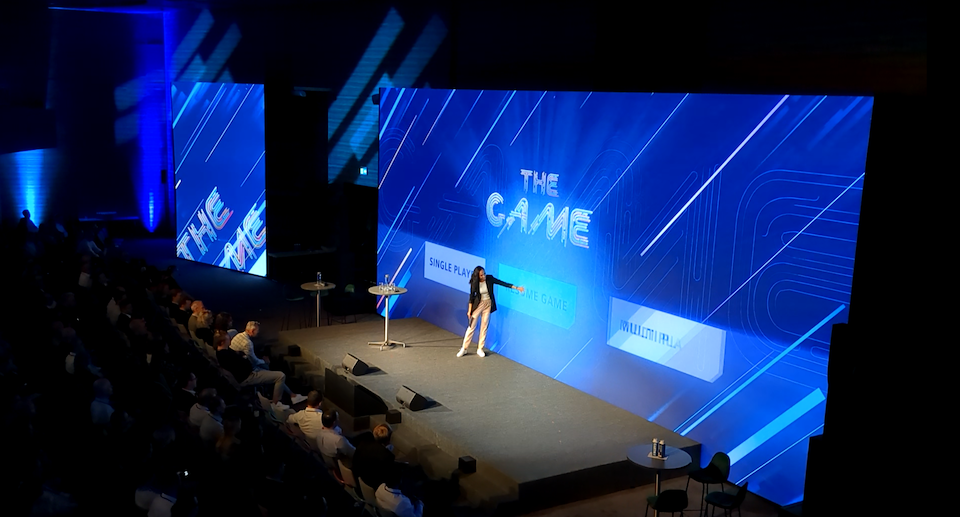 The information is presented in the form of a challenge, which the participants have to master together.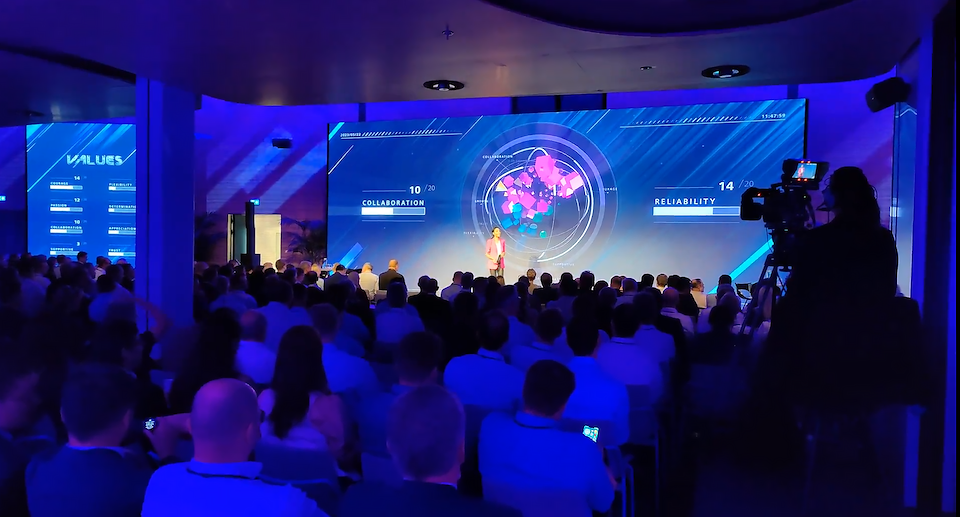 The initial FA character's values and skills are upgraded from level to level. His skill tree grows. The leveling up takes place in passive and active form and is oriented to the content focus of the respective sessions.
The skilltree is formed from the values of the FA and special skills.
After successfully completing the tasks, the player's score is recharged according to the achieved level.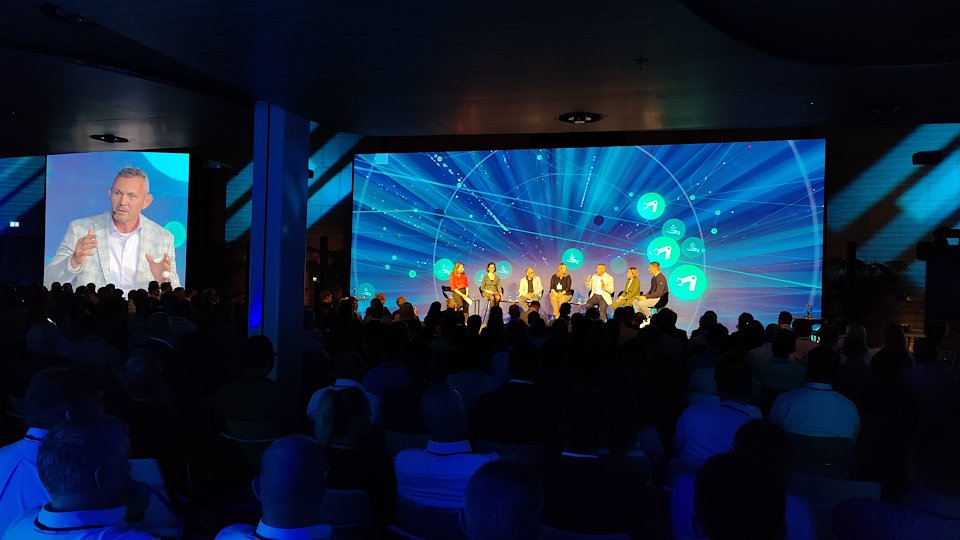 By color-coding the levels, each unit is given its own light and mood and is thus emotionally and thematically delineated.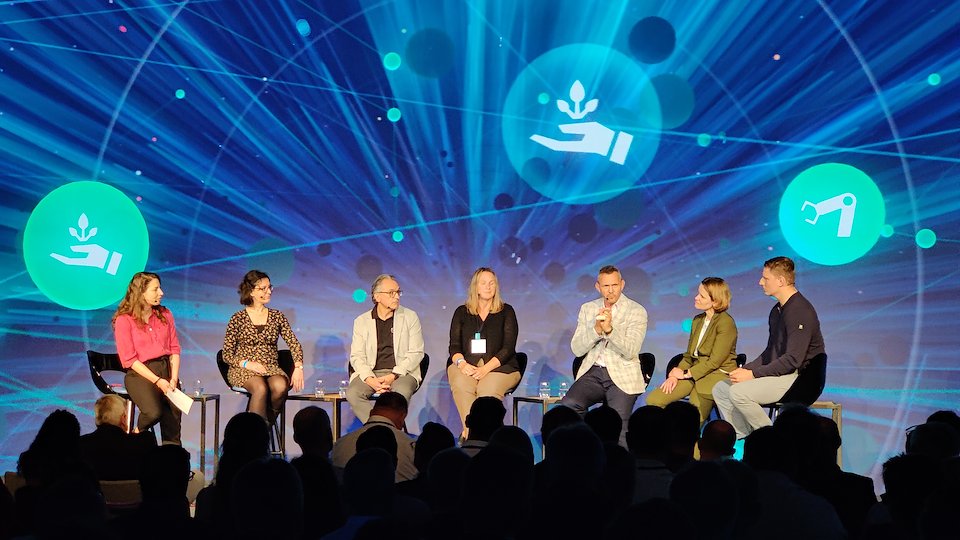 Within the levels, the space moves through a central perspective tunnel, in which the respective points are caught up and collected.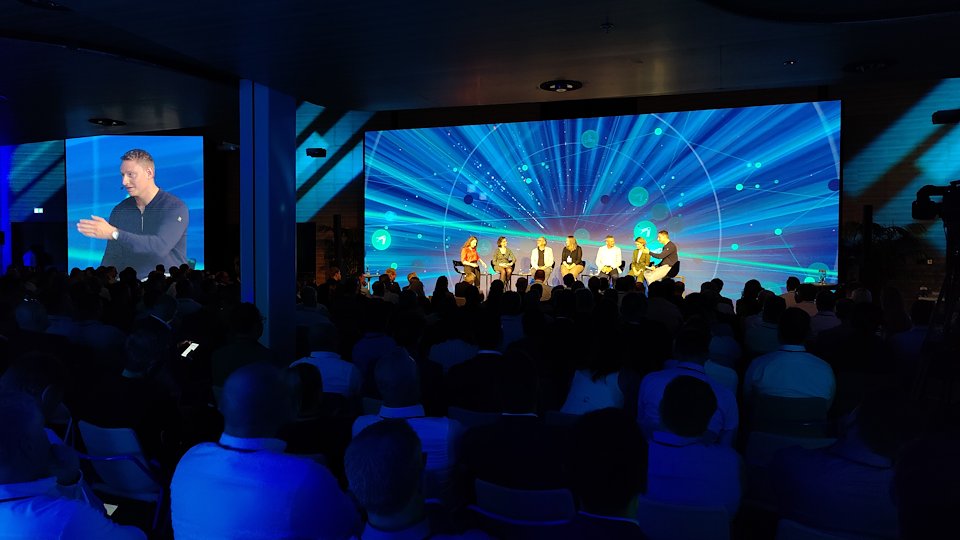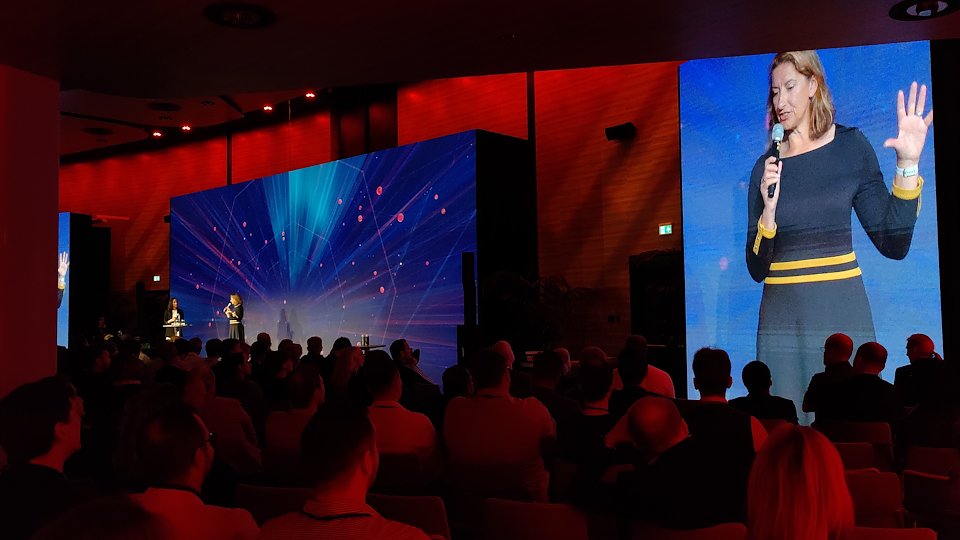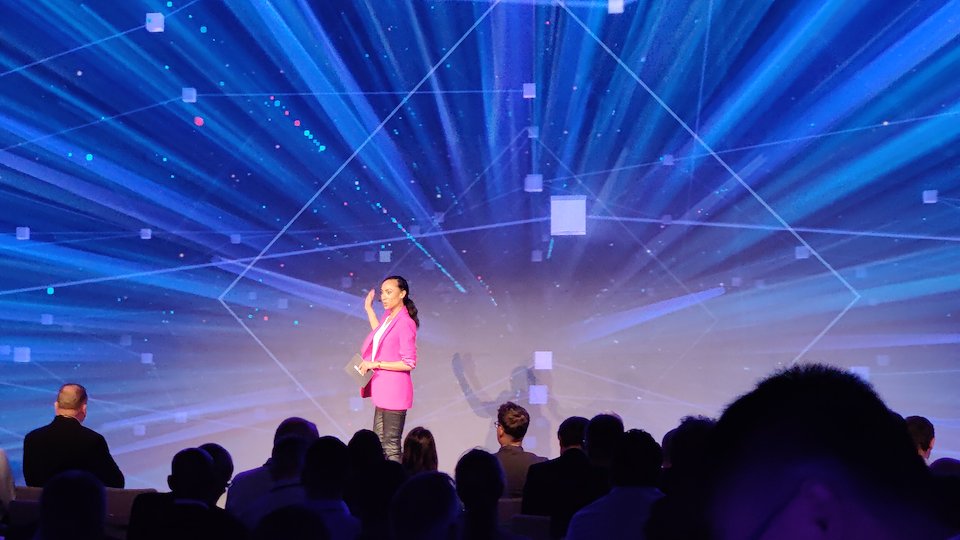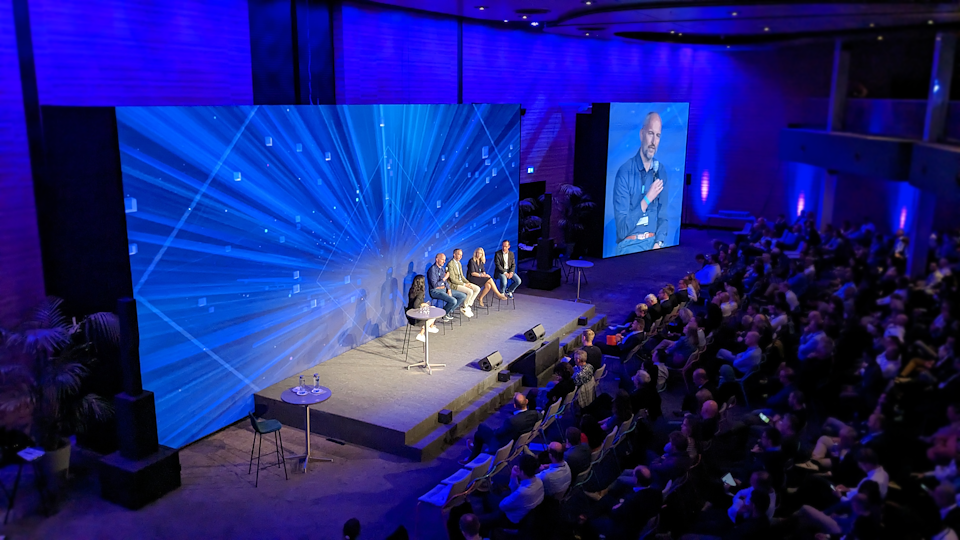 The consistently used central perspective of the tunnels ensures a clear distinction of the viewing direction on the lateral monitor wings.
This makes it possible for the back rows to experience conversations.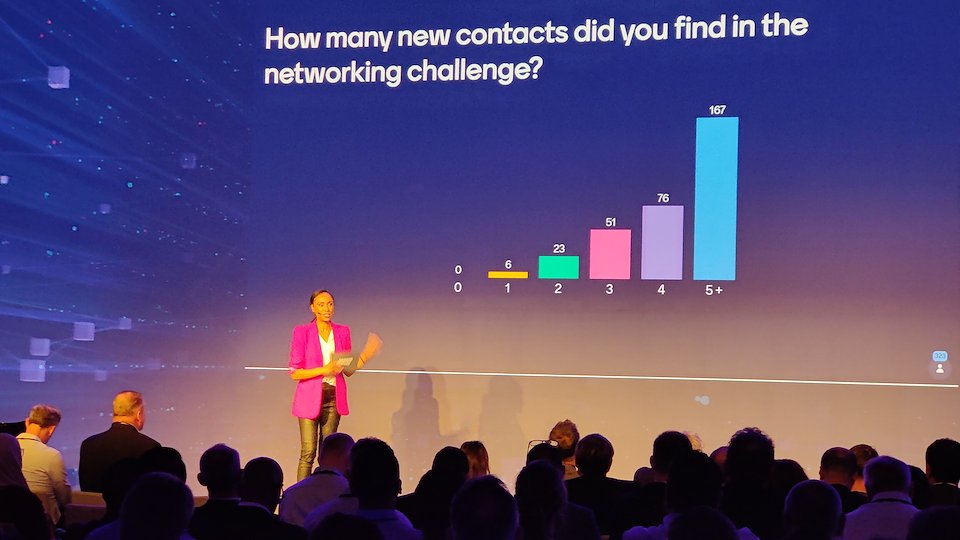 The gamification can be further enhanced by the play between presenters and screen.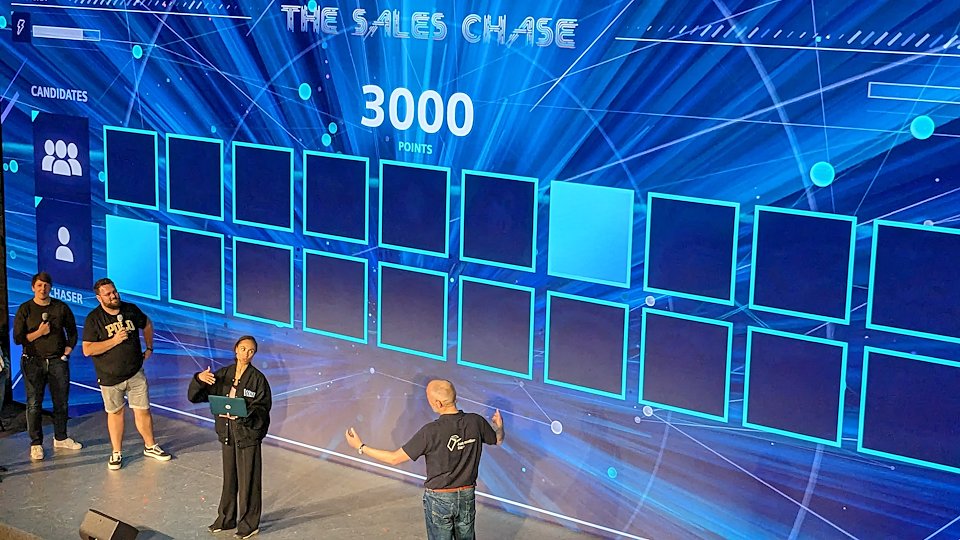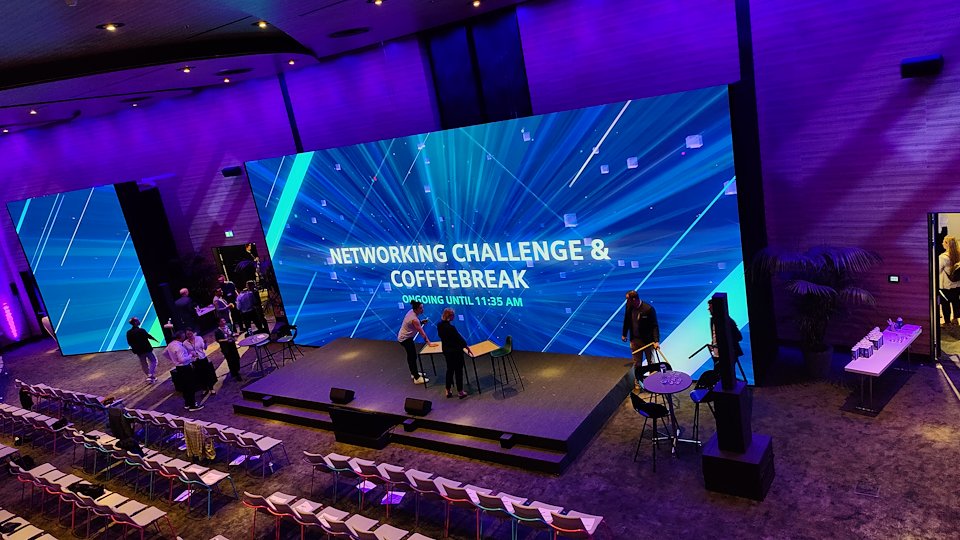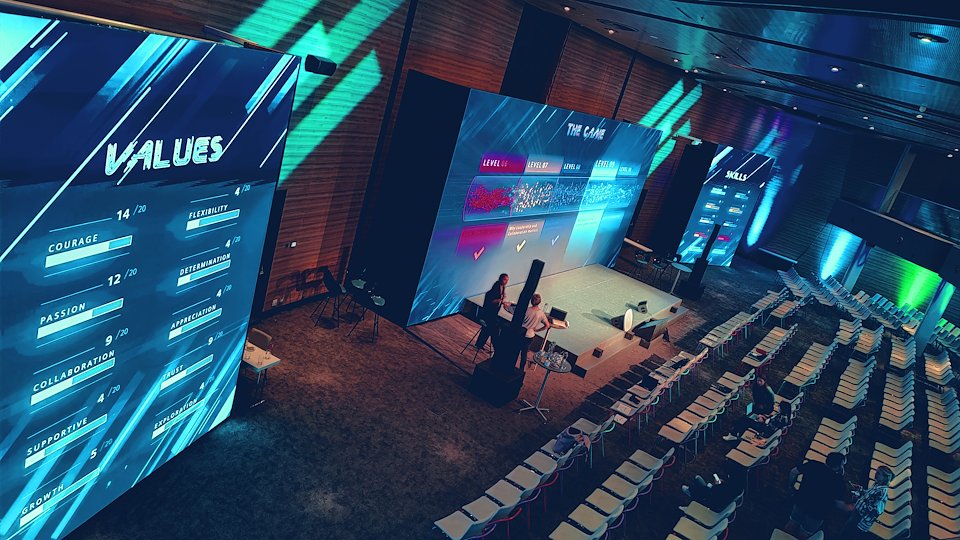 The indispensable rocket launch is, of course, not to be missed.
In the final act, all worlds of color and values are brought together.
This colorful and satisfying state releases the audience into the final party.
SIEMENS FA-CONFERENCE
| | |
| --- | --- |
| Role | Design-Concept, Animation, Interaction Programming, On-Site Support; |
| For | Client: SIEMENS / Agency: HL-STUDIOS |
| Date | May 2023 |
| Type | interactive presentation |