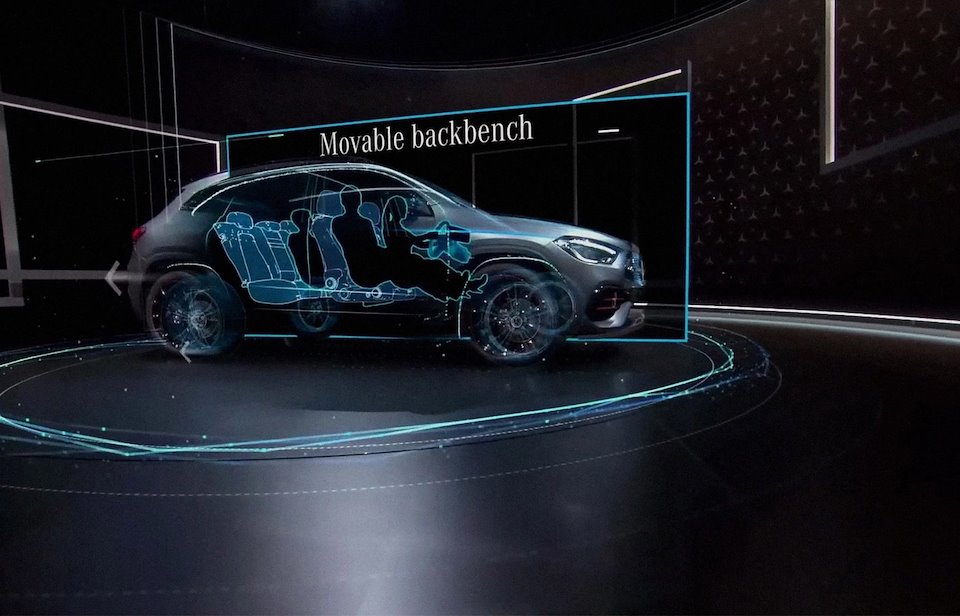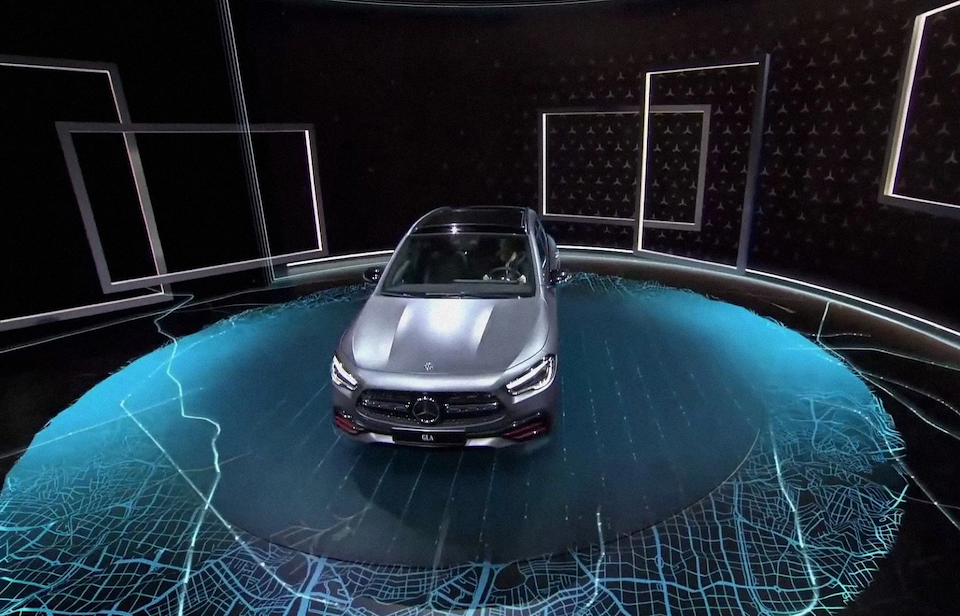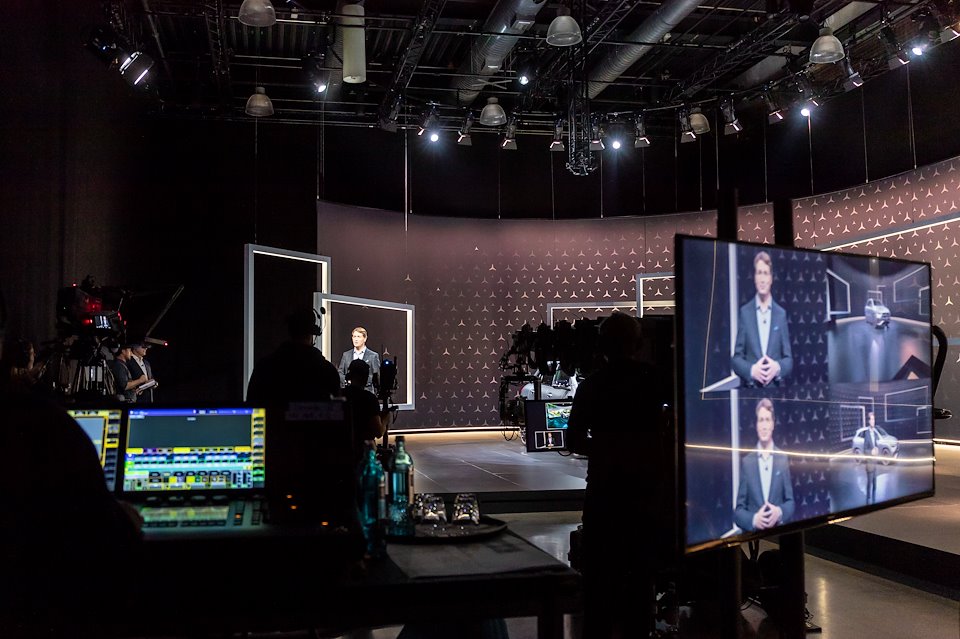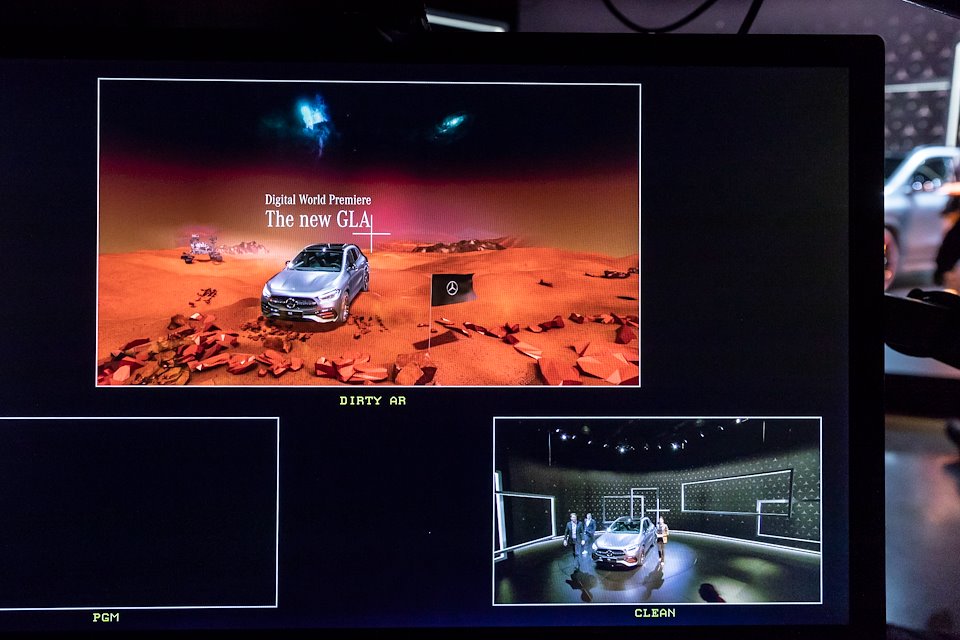 MERCEDES GLA
In the all-digital world premiere of the new 8th generation Mercedes GLA, a 15-minute show was staged with the help of augmented reality (AR).
When we joined the project, the complete studio setting with a turntable for the car and a curved surface covered with printed fabric was already designed.
Our idea was to use this fabric surface as a kind of virtual LED. This way, we could cleverly integrate the real existing structural features.
So this fabric surface was also taken over into the virtual display and functioned here as a kind of window frame for it.
Everything inside this area was displayed realistically, while outside this frame a more graphic style was used.
Although the vehicle was only on stage, the car could be cleverly set in scene with the help of augmented reality – whether an urban city feeling, off-road, a car wash or even a lunar landscape.
The entire show can be viewed on the Mercedes me media website – find it here:https://media.mercedes-benz.com/gla